I don't have a sweet tooth but once in a while I crave freshly baked goey chocolate chip cookies. Mostly I crave my sweets after dinner which is quiet late, that's when my easy bake chocolate chip cookie recipe comes in handy, with just 8 ingredients.
This recipe can yield either 24 small sized cookies, about 15 medium sized or I love to make a monster Nutella cookie skillet served with vanilla ice cream and fresh whipped cream.
This recipe is inspired by many talented bloggers on the internet these days. I wanted something easy and quick which is why I took bits and pieces of popular recipes and put one easy recipe together after much trial and error.
I hope you guys give this recipe a shot and enjoy it as much as we do. Please don't forget to subscribe to my blog for more quick and easy recipes. Also, like, comment and share with family and friends.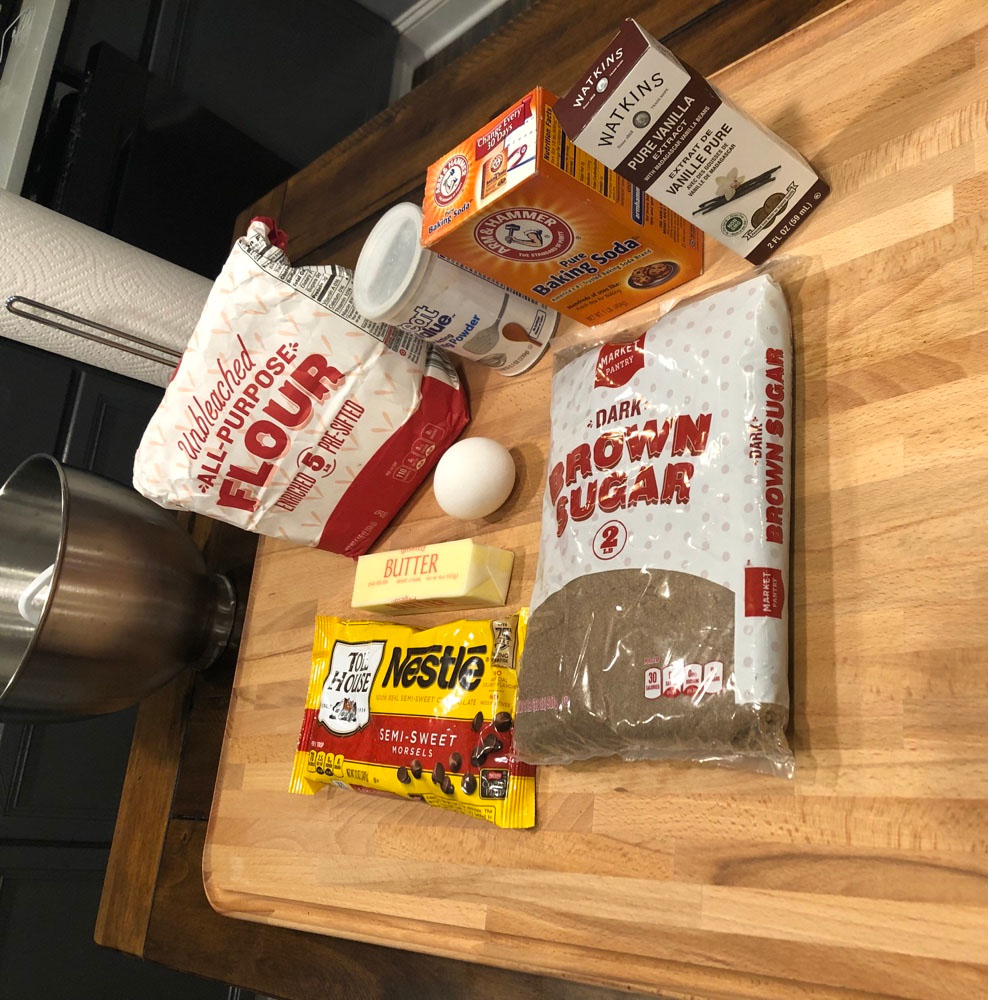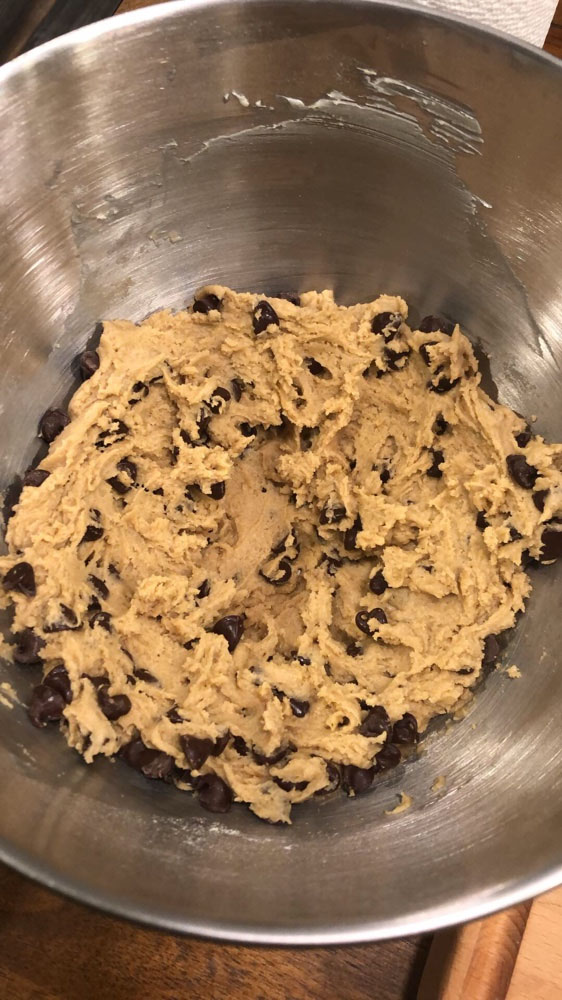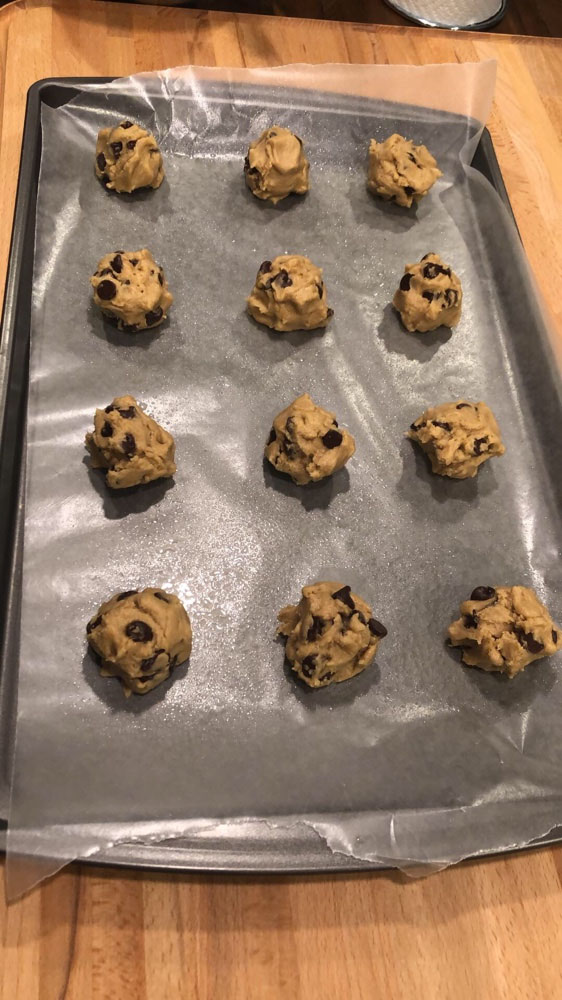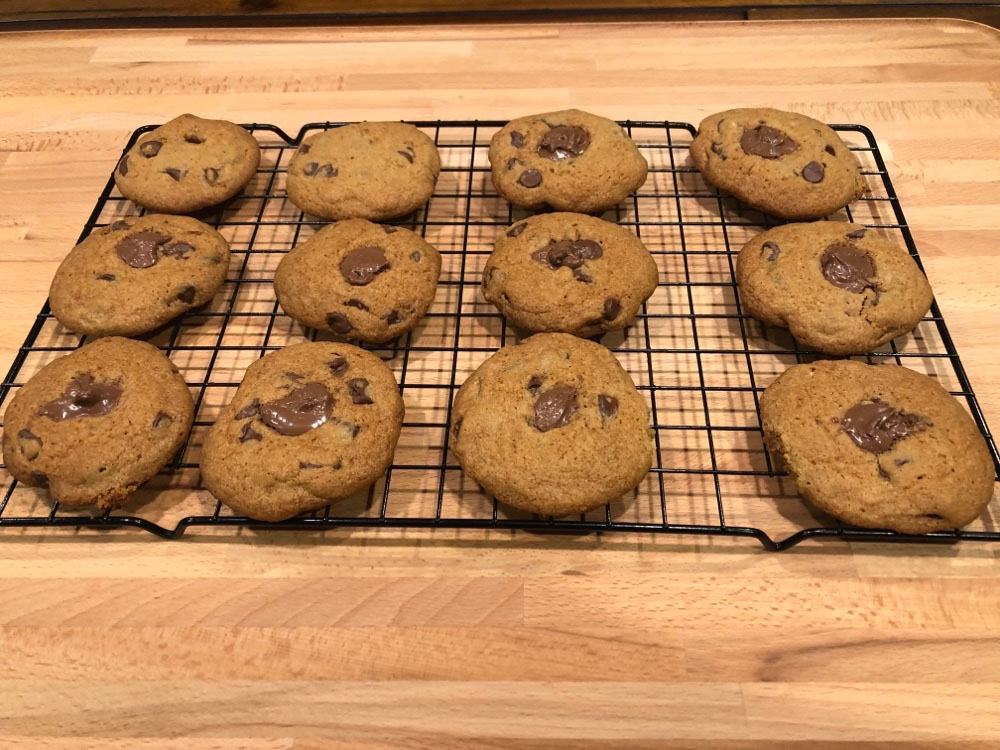 Chocolate Chip Cookies
Ingredients
1 stick (1/2 cup) Butter softened


1/2 cup brown sugar


3 tablespoons granulated sugar


1 large egg


1 teaspoon vanilla extract


1 1/4 cup all-purpose flour


1/2 teaspoon baking powder


1/2 teaspoon baking soda


Pinch of salt


1 cup and 2 tablespoons milk chocolate chips

Directions
Preheat the oven to 350 degrees F. Line a baking sheet with parchment paper.

Cream together the butter and sugars in a mixing bowl. Mix in the egg, and then the vanilla until combined.

Sift together the flour, baking powder, baking soda and salt in a separate mixing bowl. Slowly incorporate the dry ingredients into the wet ingredients. Stir in 1 cup of chocolate chips. Portion 2 tablespoons of dough for each cookie and space the dough balls 2 inches apart on the baking sheet. Press the remaining chocolate chips on top of the cookies and bake.

Remove half baked cookies from the oven, make a small hole in the center and fill with Nutella and pop back in the oven to finish cooking. (Optional)

Bake until the edges just start to brown, 12 to 14 minutes. Transfer to a wire rack to cool.

Serving suggestions

Enjoy warm with a cold glass of milk!


For the skillet: double the batch, press half dough on the bottom of the skillet, pour 1/2 cup warmed Nutella on the dough and spread evenly. Now press the remaining dough on top of the Nutella and bake for 20-25 depending on the size of your skillet.

Recipe Video