Being from the Muslim faith means a lot of dietary restrictions and alcohol being on top of the list. Now I am not complaining because there are so many options available out there these days that to be honest I don't even feel like I am missing out on anything really. If you've been to PF Changs and ever tried their fresh ginger beer, you'll know what I am talking about. Here I am sharing my recipe for Non Alcoholic Ginger Beer. I hope you guys give this recipe a try, share with family and friends. Please don't forget to subscribe to my blog and YouTube channel, also please follow me on instagram to stay updated on what's cooking in my kitchen.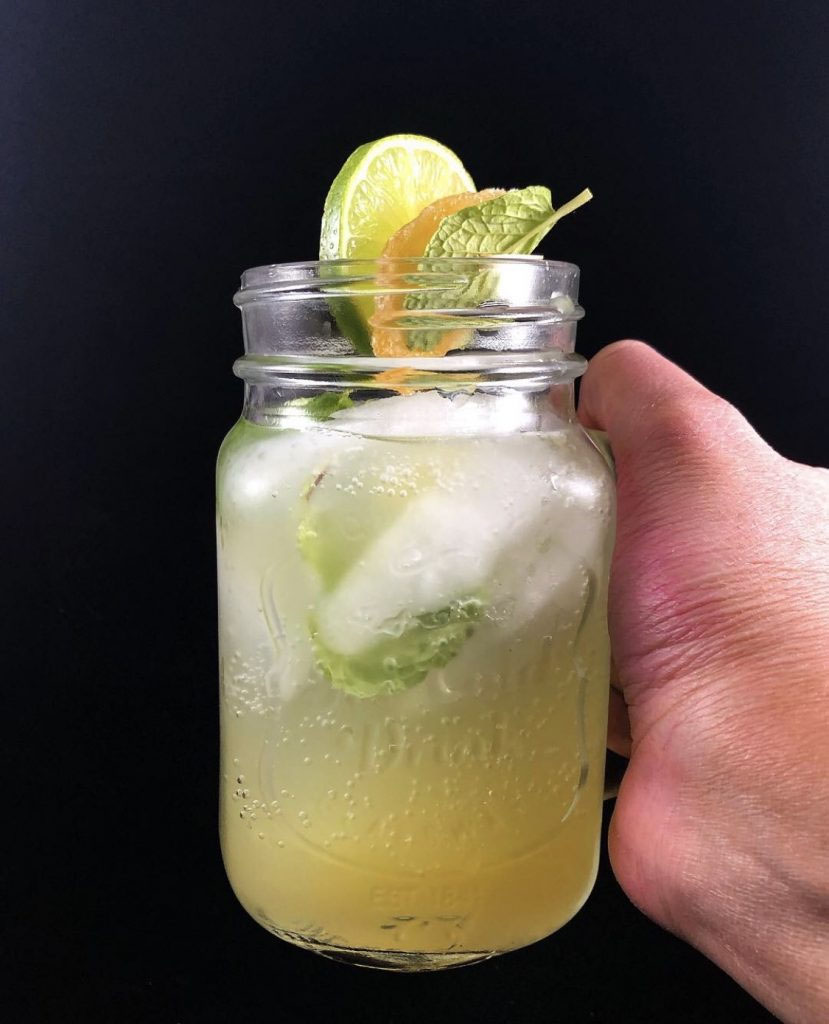 Non Alcoholic Ginger Beer
Course: Drinks
GINGER BEER SYRUP CONCENTRATE
INGREDIENTS
2 cup sugar


2 cup water


1/2 juice of fresh ginger


1/2 inch piece of fresh ginger peeled and sliced


GINGER BEER
INGREDIENTS

1/4 cup ginger syrup concentrate


2 tbs lemon juice


3/4 cup sparkling water


1/4 cup crushed ice


Lemon slices for garnish


Mint leaves for garnish


Candies ginger for garnish

GINGER BEER SYRUP CONCENTRATE
Directions
In a sauce pan combine sugar, water, ginger juice and ginger slices. Heat until sugar melts and give it one boil. Turn off the heat, let it cool and store it in an airtight jar. Concentrate can be refrigerated for up to a month.

GINGER BEER
DIRECTIONS
In the bottom of a glass add 2 tbs of lemon juice, now top that with 1/4 cup ice. To this add 1/4 cup ginger syrup concentrate, mint leaves, and top that with 3/4 cup of sparkling water. Garnish with lemon slice and candied ginger.


Enjoy!!