This recipe is a gourmet take on an ordinary mushroom toast. I have used Strong Roots frozen cauliflower hashbrown as a base instead of a regular toast. It is topped with a medley of wild mushrooms sauteed in butter, capers and thyme, it is then garnished with a generous helping of creamy ricotta cheese and micro greens. This is a perfect recipe for someone who is looking to enjoy a delicious lunch but does not want to consume carbs. These are vibrant, colorful and perfect for entertaining!
Note: If you don't have access to cauliflower hash browns, you may use toasted sliced bread instead and follow the rest of the recipe exactly!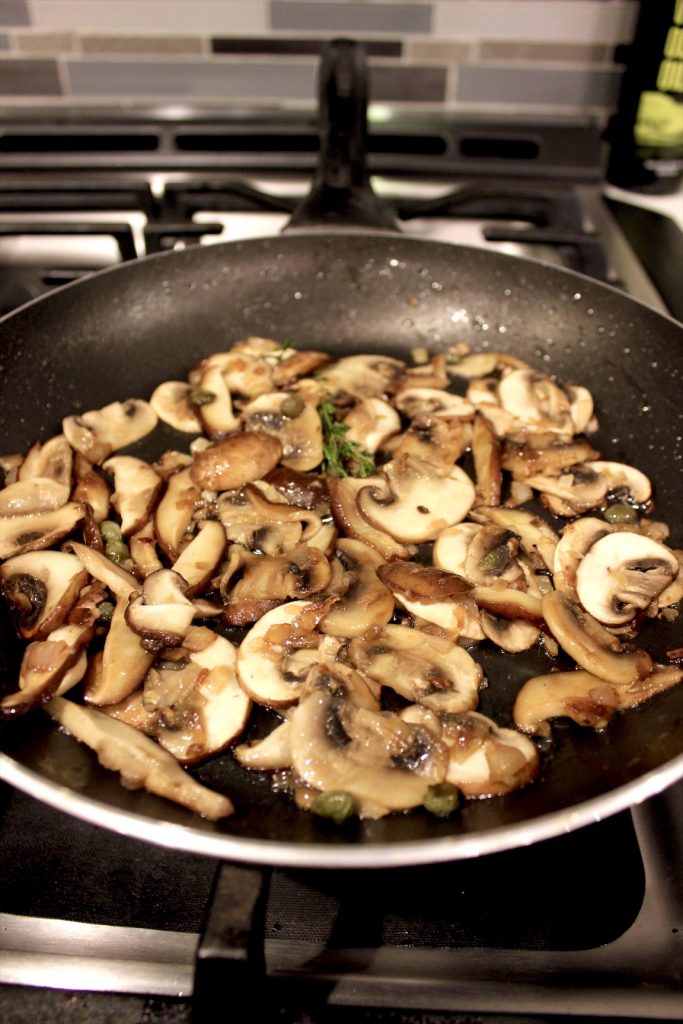 This recipe is in Partnership with Strong Roots Usa.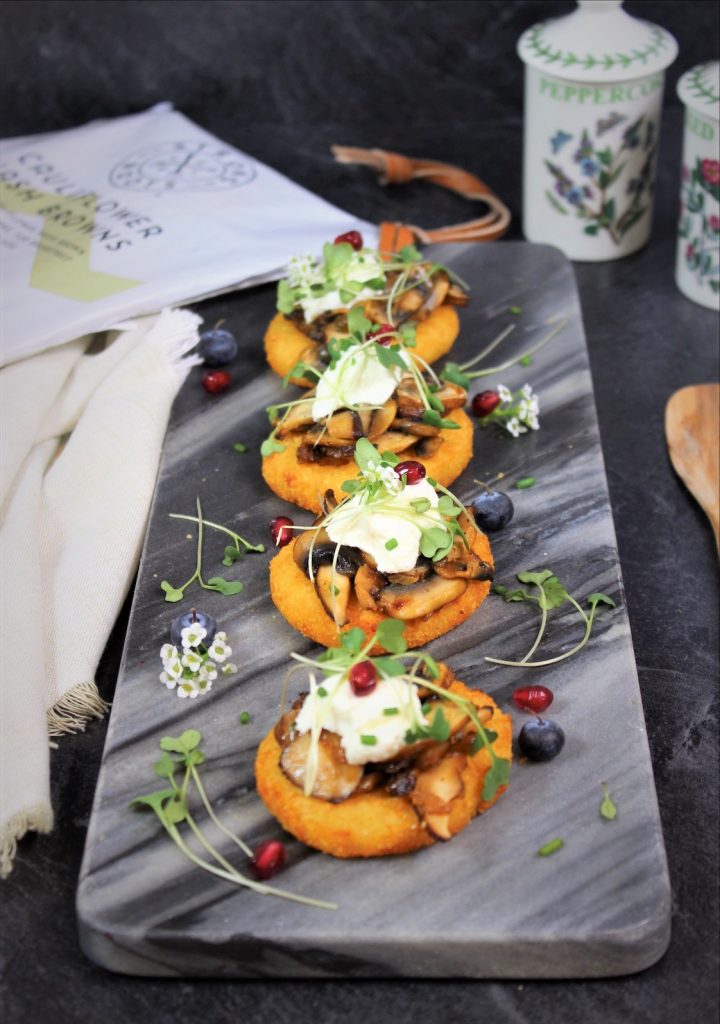 I hope you enjoy this recipe. Please don't forget to like, comment and share with family and friends. Please follow me on my instagram, subscribe to my youtube channel and blog.
Cauliflower Hash Mushroom Toast
Course: Vegetarian
Cuisine: American
Ingredients
8 pcs Strong Roots Cauliflower Hashbrows (substitute with toast)


1⁄4 cup Sliced white mushroom


1⁄4 cup cliced shitake mushroom


1⁄4 cup Sliced cremini mushroom


1 tbsp capers


1 tsp Worcestershire sauce


1 clove Crushed garlic


1 small Shallot fine diced


1 sprig Fresh thyme


1⁄4 cup Ricotta cheese


1⁄4 cup Microgreen (optional)


1 tbsp Olive butter


1 tbsp Butter


1⁄2 tsp Black pepper


Salt to taste


Directions
Cook the Strong Roots Cauliflower hash according to package instructions.

In a skillet heat butter and olive oil on medium heat, to this add garlic and shallot and saute until translucent. Now add the mushrooms and toss.

When the mushrooms begin to soften, add the thyme, capers and worcestershire sauce, season with pepper and salt to taste. Turn off the heat

Add a spoonful of mushrooms on each cauliflower hashbrown, top it with a teaspoon of ricotta cheese and garnish with microgreens or baby arugula.

Enjoy!!