This recipe is my legacy! It is one of the first things I learnt to cook and also one of the first things i cooked for my husband when we first got engaged. It is also the same dish i cooked at Family Food Fight on ABC network when I cooked solo in episode 5. In that episode 1 member of all 4 teams had to cook one meal in 45 minutes using the farm fresh produce with a choice of protein. I cooked Black pepper chicken with wild mushroom sauce, asparagus, carrot apple slaw, asparagus, grilled corn and roasted potatoes. This recipe also defines the kind of food I really enjoy cooking, I am all about cooking gourmet, restaurant style food at home.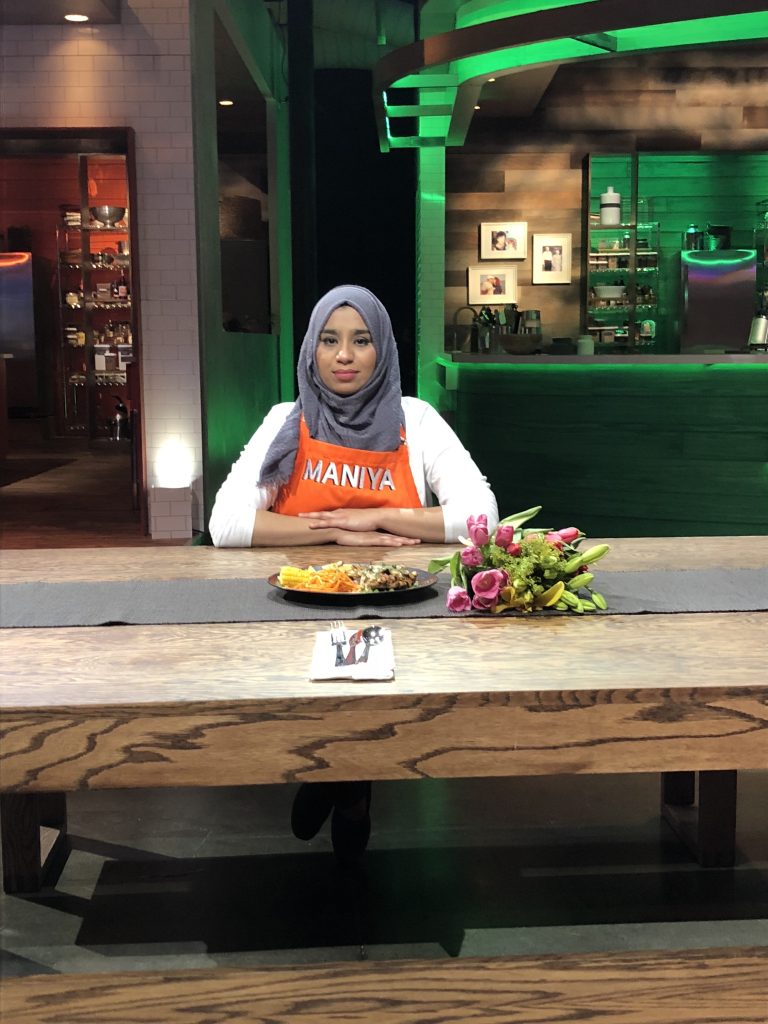 This chicken is marinated in simple spices but packs a punch when it comes to flavor. When combined with the delicious wild mushroom sauce, it'll be one of your favorite meals! The trick is to get a beautiful caramelization on the outside of the chicken and cooking it to perfection, so it's juicy and tender inside. To make sure your chicken cooks perfectly, make sure the skillet is screaming hot when you put the chicken on the the skillet. Don't mess the chicken for a few minutes until the chicken releases itself from the skillet. Turn and cook the other side until the chicken is firm to touch and the juices run clear.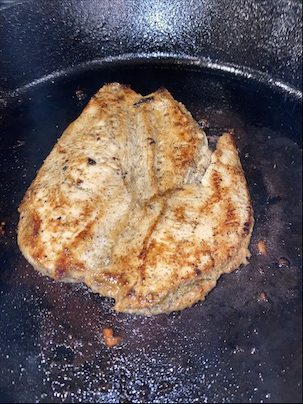 This velvety wild mushroom sauce with thyme, capers and mustard is the perfect compliment to this chicken. It balances the black pepper in the chicken.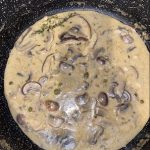 I really hope you enjoy this recipe, please don't forget to like, comment and share this recipe with your family and friends. Please don't forget to follow on my instagram and subscribe to youtube channel and blog.
Black Pepper Chicken
Course: Main Course
Cuisine: American
Chicken breast fillet marinated in freshly cracked black pepper cooked to perfection.

Black Pepper Chicken
Ingredients
1 lb Chicken breast fillet


1 tbsp Worcestershire sauce


2 tsp Mustard


1 tbsp Fresh black pepper


2 cloves Crushed garlic


1 tsp salt


1 tbsp Unsalted butter


2 tbsp Olive oil



MUSHROOM SAUCE
INGREDIENTS

1⁄4 cup Sliced white mushrooms


1⁄4 cup Sliced crimini mushrooms


1⁄4 cup Sliced shiitake mushrooms


1 small Shallot fine diced


2 cloves Crushed garlic


1 tbsp Capers


2 tsp Fresh thyme


2 tsp Worcestershire sauce


1 1⁄2 tbsp All purpose flour


1⁄4 cup Cream


1⁄4 cup Cream


1⁄4 cup Chicken stock


2 tbsp Butter


2 tsp Olive oil


1⁄2 tsp Black pepper


1⁄4 tsp Salt


BLACK PEPPER CHICKEN
Directions
Butterfly the chicken breast fillets, place each breast between plastic wrap and flatten them with the flat side of a mallet for even thickness.

Marinate the chicken breast with salt, pepper, worcestershire sauce, crushed garlic and mustard for at least 30 minutes.

Heat a skillet on high, to this add the butter and olive oil. Add the chicken and let it cook for 3 to 4 minutes depending on the thickness of the chicken. Flip and cook the other side for another 3 to 4 mins until the chicken is firm to touch and the juices run clear.

Remove and serve with the mushroom sauce.

MUSHROOM SAUCE
DIRECTIONS
In a skillet heat butter and olive oil, to this add the fine diced shallots and crushed garlic. Cook until fragrant and translucent.

Add the sliced mushrooms and cook until until they start to get tender. Add the worcestershire sauce, capers, thyme and salt, cook for additional 10 to 15 seconds.

Add the flour and stir so there are no lumps and it becomes fragrant.

Add the chicken stock and whisk, turn off the heat and add the cream, whisk again to loosen the sauce more. Mix well and then turn on the heat on low and cook until the sauce starts to thicken.

Turn off the heat!