This delicious better then take out egg roll recipe is a keeper. Simple multi purpose boiled, shredded chicken is tossed with stir fried with egg noodles, cabbage, bell pepper and carrots then wrapped in egg roll wrapper and deep fried until golden and crispy. Once you try this recipe you will never go back to eating any other egg rolls.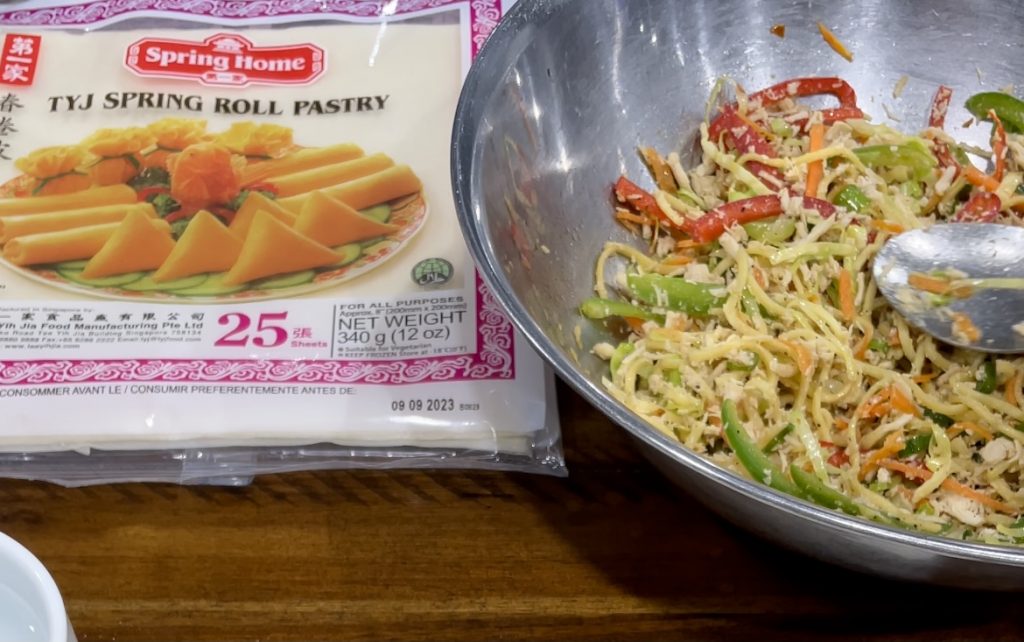 The use of multi purpose chicken https://flavoredbyfatima.com/2020/02/21/all-purpose-chicken/ makes this recipe a breeze. Quickly stir fried vegetables with egg noodles and simple seasonings make this recipe very unique. Simply roll them in spring roll pastry and deep fry until golden and crispy. Serve with your favorite condiments. Check out more recipes on my instagram and don't forget to subscribe to my blog https://www.instagram.com/flavoredbyfatima/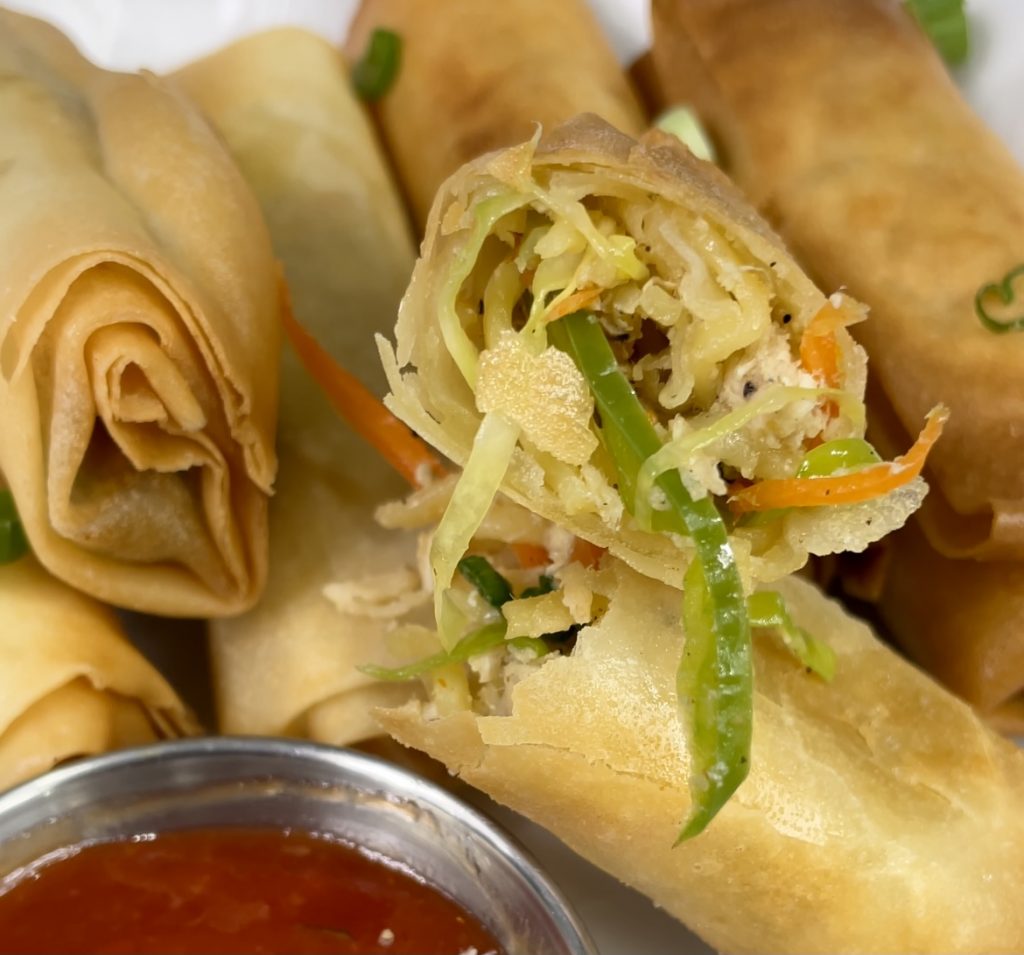 Crispy Homemade Egg Rolls
Course: Appetizer
Cuisine: Asian
Difficulty: Easy
Deep fried crispy pastry filled with chicken, vegetables and egg noodles.
Ingredients
1 cup multi purpose chicken

1/2 cup cooked egg noodles

1/4 cup Cabbage

1/4 cup shredded carrots

1/4 cup sliced red bell pepper

1/4 cup sliced green bell pepper

1/4 cup chopped spring onion

1 tsp soy sauce

1/2 tsp black pepper

1/4 tsp salt

1/2 tsp sugar

1/4 tsp crushed red pepper flakes

2 tbsp oil

1 cup oil for deep frying
Directions
In a wok heat oil, to this add all the vegetables, egg noodles, soy sauce, the spices and the sugar.
Quickly stir fry on high heat, about 30 seconds.
Remove and set aside to cool, toss in the multi purpose boiled, shredded chicken and mix well.
Add 1 heaping tbsp of egg roll filling in the middle of the wrapper. Roll it and deep fry until golden and crispy or freeze them for future use.
Serve with your favorite condiment.
Yields 20 egg rolls